Premium Templates

Order Veed
Veed (Non-Adult) Template - $99 (6 months free updates + FREE installation service)
VEED
was designed to be clean, flexible and offer the best user experience for video streaming websites.
The premium template sets a new standard with 10 Predefined Color Skins, EasyAds and a completely new Like based rating system.
The clean design can be used for any type of video website platform: music, comedy, film, reviews, beauty and fashion, sports, DIY and others.
EasyAds makes editing your website's advertising super fast. All you have to do is login as administrator and access the website. An edit button will appear next to each banner. If clicked, it pops-up the banner code which can be edited in just seconds.
Veed template top features:
- Clean design focused on content and advertising
- 10 Predefined Color Skins - 5 for each menu style
- 2 Menu Styles - Dark/Light
- New Rating System - with Likes (just like on Youtube)
- EasyAds - edit ads in just seconds right on the website
- HTML5 & CSS3 Ready
Veed Template Demo
http://veed.sigmathemes.com/
Username:
demo
Password:
demo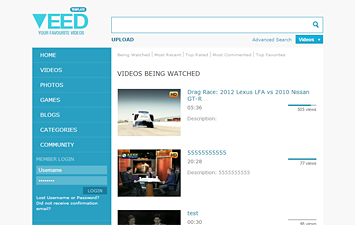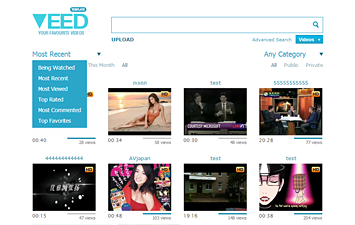 Order MoneyMaker
MoneyMaker - $119 (6 months free updates + FREE installation service)
MoneyMaker
is more than just a template. It has been developed so that you can experience the maximum monetization feeling when advertising on your AdultVideoScript (AVS) website. Simply put, it places your banners wisely so that the conversion rate you are looking for can be achieved! Editing / Replacing banners has never been easier. Using the easy 3 steps method described below you'll be able to change banners right on your website in just seconds!
Template features:
- Available color schemes:






- Easy 3 steps method to update your banners: 1. Login as admin from script control panel, 2. Go back to website and click EDIT button next to banner to change banner code, 3. Enter / Paste new code then click SAVE! It's never been easier.
- Ingeniously placed advertising areas!
- Available for AdultVideoScrip 1.3 and 2.1 - HD
- AdultFriendFinder advertising package: At your request, we will install all the banners seen in the demo version using your AdultFriendFinder ID so you can start earning right away!
- Template Installation: At your request, we will install the MoneyMaker template for you!
MoneyMaker 2: New features & changelog
- New overall design, 5 color schemes available
- Improved features of banner editing
- Banners have now ON/OFF button
- Additional banner areas
- Better positioned banners for higher conversion rates
- New videos page layout, for better user experience
- New option available to share videos and games on all social networks
- Bookmark button available
MoneyMaker Template Demo
http://money.avsdemo.com
(Warning! Adult Content)
Username:
demo
Password:
demo